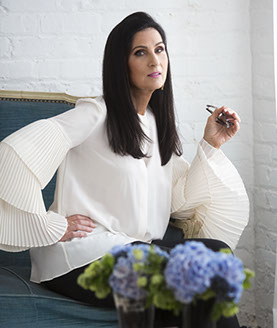 Nancy Chase is the most sought-after floral artist on the North Shore. Her private clientele consists of local influencers, CEOs, and the most fashionable women around town. She showcases her 30 years of design experience and classical fine arts training in every project she undertakes.
Nancy received her Bachelor's Degree in Fine Arts from Skidmore College. After several years working in corporate art sales, Nancy returned to her design roots and began working as an interior decorator. Continuing education in design took Nancy to Newport, New York, London and Los Angeles. Over time, she began
to sharpen her focus on the floral aspects of design where she found the perfect outlet for her creativity and passion for flowers.
Now with an independent business Nancy Chase Arrangements, her canvas is every wedding, home, and special event she touches—each one with its unique story and character.
"By creating layers of beauty, I help my clients tell their story—not only with gorgeous flowers but with a bespoke tablecloth, a one-of-a-kind container, a custom chair–all which create a spectacular setting. My work brings each client's unique vision and story to life."
© nancy chase arrangements - all rights reserved